Before the NBA's free agency wheels really began turning, the expected salary for a free agent backup point guard was somewhere around $6 million annually. Along those lines, and according to a source, Tyus Jones entered the summer hoping to land a deal that would pay him $25 million over four years to stay in Minnesota.
With roots running deep through Minneapolis, out to Apple Valley and into Wayzata — where Jones just recently purchased a home a few miles away from Ryan Saunders — the desire to stay home was only natural. But things changed when the point guard market blew up early in July. The contracts being handed out caused a ripple effect that changed the negotiation process — not only for Jones but also for the financially pinched Minnesota Timberwolves.
Ricky Rubio received a $51 million deal over three years from Phoenix, Patrick Beverley got a three-year, $40 million contract to stay in Los Angeles and Corey Joseph received $37 million over three years to leave Indiana and head to Sacramento. These contracts — along with Darren Collison's (out of nowhere) retirement — elevated the market value of the group of point guards Jones existed within. In that range, Elfrid Payton signed a two-year, $16 million deal with New York while Tomas Satoransky and Delon Wright both received three-year, $30 million deals from Chicago and Dallas.
This market reality made it non-sensical for Jones to simply accept his one-year qualifying offer of $3.6 million from Minnesota. And when something between that and his $25 million goal could not be negotiated, Jones opted to go get that money elsewhere. On Sunday night, Jones put the ball in Gersson Rosas and the Timberwolves' court when he signed an offer sheet from Memphis that would pay him a base salary of $24 million over three years.
The Wolves had 48 hours to match that Memphis offer, and they did not. Jones is no longer a Timberwolf.
There were arguments to be made on both sides of whether or not the Wolves should have taken the plunge to match. Below is my best understanding of the pros and cons of each option, beginning with Rosas' ultimate decision: not matching.
The Argument For Not Matching
There are two key tenets to the logic of passing on matching Jones' offer sheet:
At six-feet tall (without shoes) and with a 6-foot, 5-inch wingspan, Jones may not possess the physical profile of the type of point guard Rosas wants running the Wolves offensive attack — even in a backup role.
While the Wolves did have the space below this season's luxury tax line to match Jones' offer, the $8 million he will receive annually beyond this season could have become preventative in the pursuit of making moves in future seasons.
As Wolves fans are well aware, Jones is a polarizing figure. The decision to not match his offer sheet was indicative as to what side of the coin Rosas falls on in the discussion.
While Jones' analytic footprint is strong, woven into some of those efficiencies are tendencies necessitated by his stature. One tendency was Tyus' over-reliance on floaters and pull-up jumpers when he was the ball-handler in pick-and-roll situations.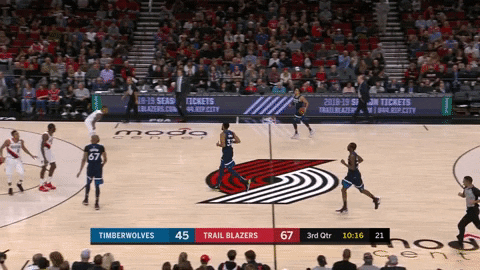 It is well documented that Jones is basically allergic to turning the ball over in every element of the game; he led the NBA in assist-to-turnover ratio last season. While that is terrific, a lot of times in those situations Jones just played a little too cautious. He often saved himself from committing turnovers through his propensity to take pull-ups and floaters rather than forcing passes that could lead to a turnover.
A shot attempt is better than a turnover, but less so when that attempt is shot at an ineffective rate. Jones shot 38.7 percent on pull-up 2-point field goal attempts last season, per Second Spectrum. And beyond-the-arc, his off-the-bounce pull-up game has always been problematic. Jones converted only 24.8 percent of his 117 career pull-up 3-pointers over his four years in Minnesota.
A point guard next to Karl-Anthony Towns who doesn't get to their pull-up game effectively and doesn't have the physical profile to get all the way to the rim consistently is inherently limiting for KAT.
Coaches and executives around the league differ on the importance of that skill set at the point guard position. Obviously, the hope is that a lead guard can create offense from all three levels of the floor. But for players who don't check all three boxes, thresholds for accepting those limitations vary greatly.
Rosas' decision on the offer sheet is telling as to what his threshold is there. The acquisitions of Shabazz Napier and Tyrone Wallace allow for further room for which to glean Rosas' preferences. It's becoming safer to assume that Rosas is drawn to a primary ball-handler who can dice up the defense in pick-and-roll (like Napier) or a lead guard who can use their physicality to get all the way to the rim (like Wallace).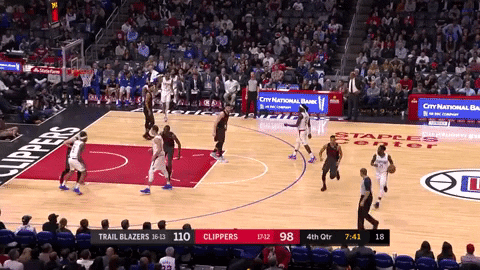 "He's interesting," Rosas said in Las Vegas on Monday evening of Wallace. "He's a guy that's going to bring some playmaking to us that we need in our mix, but also gives us a defender who at his size can cover a couple of positions."
—-
On the financial side of the coin, the decision to pass on Jones is about flexibility, particularly future flexibility. Again, the Wolves could have matched Jones' three-year, $24 million offer sheet and stayed under the luxury tax line by waiving one of the non-guaranteed contracts of either Wallace or Treveon Graham. But it's the three years element of Jones' offer that is more problematic in the flexibility it starves.
Assuming Josh Okogie's team option is picked up and that Keita Bates-Diop's contract becomes guaranteed, the Wolves — without Tyus — are just $12.2 million under the salary cap for next offseason. ESPN reported Tuesday evening that the plan in Minnesota is to create maximum cap space for the summer of 2020.
If Rosas is ever going to acquire a high-end talent through that more traditional route of creating cap space, not having Jones' cap hit of $8 million annually is definitely helpful. Even for the 2021-22 season, when both Jeff Teague and Gorgui Dieng are off the books, Rosas already has over $90 million committed to just six players.
While likely to a lesser extent, there is a value in maintaining flexibility for this season as well. Had the Wolves matched on Jones, the realm of possibilities to make additional adjustments to the roster would have been limited by the franchise's proximity to the luxury tax line.
Just as an example, if the Wolves were to begin negotiating a trade for Russell Westbrook, being the team that takes on a little extra money in the deal is a tool. Within league rules, to acquire Westbrook and his $38.5 million salary for next season, the Wolves would only need to send out a just under $31 million in the deal. That gap is almost Jones' new salary, and meaningful if staying under the tax line is a mandate.
The Argument For Matching
On the other side of the coin, there are reasonable arguments to be made that balance those arguments for not matching. Two key elements stick out here as well:
At 23 years old, Jones' age matches much of the Wolves core — Wiggins (24), Towns (23), Culver (20), Layman (25), Okogie (20), Vonleh (23), Bell (24), Bates-Diop (23) and Nowell (20). Along those lines, there is reason to believe Jones' youth coupled with never really having received a clear role that suggests he could have become more than he has been his first four seasons in the league.
The $8 million in annual salary is the going rate for young backup point guards in today's NBA. Theoretically, this means Jones would, at worst, be viewed as a neutral asset going forward.
It always felt like Jones was much more a "Flip Saunders guy" than he was Sam Mitchell's or Tom Thibodeau's. While Mitchell and Thibodeau force-fed Wiggins minutes and shots — efficiency be damned — it felt as if the only thing that justified more burn for Jones was an injury to another point guard on the roster. And even when Jones was afforded those opportunities, in which he typically thrived, once the starter returned to health, Jones would be moved back into a tertiary role.
Mitchell only played Jones 573 minutes in 37 games during his rookie season; a season the Wolves won 29 games. The next year, under Thibodeau, that minute total only jumped to 774 in 60 games. To Mitchell and Thibodeau, Tyus was just a guy they inherited; he wasn't their guy.
Nonetheless, Jones slowly and steadily improved, racking up numbers that definitively suggested the team was better when he was on the floor. This was particularly true in 2017-18 when Jones played in place of Teague with the other starters — Towns, Wiggins, Jimmy Butler and Taj Gibson. In those 261 minutes, the Wolves outscored opponents by a ridiculous 23.7 points per 100 possessions, per NBA.com. Teague and the starters outscored opponents by 7.8 points per 100 possessions.
Despite Jones' physical shortcomings that theoretically suggested he wasn't an ideal pairing with a pick-and-roll big like Towns, the KAT-Tyus pairing was always solid. In 2017-18, Towns' only two-man lineup pairing that outperformed he and Jones' net-rating of plus-10.0 was his two-man pairing with Butler (plus-10.1). Jones' numbers with Towns in 2018-19 weren't at the same level, but there also wasn't a glaring comparative drop-off.
—-
This summer, there was a path that included a strategic logic to not only bringing Jones back but to let him be the starter this season if they could trade Teague. If Ricky Rubio got $17 million annually on the open market this summer and Corey Joseph got $12 million, how much would have Teague received if he had been a free agent? Maybe $14 million? If so, it wouldn't have been exceedingly difficult to move Teague and his one year and $19 million to a team with cap space that desired his services.
If Teague was out and Tyus was in as the starter with his $8 million annual salary, that would have been a starting lineup that cost $11 million less. And that's the strategic logic. Is there a ceiling to a starting lineup with Jones as the starter? Probably. But there's this, too: couldn't Jones just have been moved a year from now if Rosas had a dynamic, max-level point guard lined up to sign? Jones' market value — in the wonky world of restricted free agency — was literally $8 million this summer. How much could that possibly drop in a year when the cap again jumps up? Bottom of the line: It feels like Jones' new deal is movable in a pinch. And if that's true, the logic of not matching loses some force.
Both paths — matching and not matching — would have made sense. Ultimately, my inclination is to believe that this is all pretty simple: Rosas, like Flip Saunders and Mitchell and Thibodeau, has a type. It seems fair for the notion to be that Rosas likes parts of Jones' game but that there are other types of point guards out there that are more valuable to him.
"Tyus is a great representative for the Twin Cities, but also a very good player," Rosas said back in May. "I think he's had a very effective career. And I'm excited to see how the style of play is going to change and how that fits him. I think we're in a very interesting time, and the league changes and shifts with cycles. Right now, we're in an offensive era, and a lot of the things that he does in terms of playmaking and his ability to create pace are things that are valuable."
For about a fifth of the cost of what Jones will make in Memphis this season, Rosas has both Napier and Wallace, and they're on expiring deals. To crave that financial flexibility not only makes sense, but it is Rosas' prerogative to pursue.
I'm sure it was a hard sell to Ryan Saunders and Glen Taylor to let the hometown kid walk. But, in a way, it's good to see that Rosas has that autonomy. Rosas got what he wanted. Tyus got half of what he wanted; he got paid, but that comes with an uprooting from First Ave. and into a new home on Beale Street.