For those who are not spectacular, LeBron James spells doom.
Not only is James one series away from his eighth straight NBA Finals appearance, he is in the midst of a 12-year run of either winning a championship, appearing in a championship or being knocked out of the playoffs by a team who went to the championship.
Facing greatness is LeBron's only kryptonite; everyone else is just fodder.
For the third-straight season, Dwane Casey and his Toronto Raptors have been that fodder.
While Casey has admirably shaped a roster that has averaged 52.6 wins per season over the team's five straight playoff campaigns, it was never enough to unseat The King. This truth could spell the end of Casey's time at the helm in Toronto. It also presents an interesting Minnesota Timberwolves parallel as Tom Thibodeau was the old Dwane Casey.
On May 14, 2015, Thibodeau coached his final game for the Chicago Bulls. In that game, Jimmy Butler led the Bulls in scoring, Derrick Rose was second in the scoring column and Taj Gibson led all Bulls rotational players in plus-minus.
Sound familiar?
Their opponent was LeBron James and the Cleveland Cavaliers.
If LeBron wasn't still putting up utterly ridiculous stat lines at the age of 33, it would be fair to say that the Thibs-led Bulls were the fodder of James' prime. Much like his recent dismissals of Casey and the Raptors, LeBron was the Big Boss that Thibs and the Bulls could not crack.
In the five years Thibodeau was the coach of the Bulls — 2010-11 through 2014-15 — he, like Casey, led his club to five straight playoff appearances, an average of 51 wins per season and three eliminations at the hands of the King.
| | | | | | |
| --- | --- | --- | --- | --- | --- |
| Thibs-Bulls  | | | Casey-Raptors | | |
| Season | Record | Playoff Result | Season | Record | Playoff Result |
| 2010-11 | 62-20 | Loss to Heat ECF | 2013-14 | 48-34 | Loss to Nets Rd. 1 |
| 2011-12 | 50-16 | Loss to Sixers Rd. 1 | 2014-15 | 49-33 | Loss to Wizards Rd. 1 |
| 2012-13 | 45-37 | Loss to Heat Semis | 2015-16 | 56-26 | Loss to Cavs ECF |
| 2013-14 | 48-34 | Loss to Wizards Rd. 1 | 2016-17 | 51-31 | Loss to Cavs Semis |
| 2014-15 | 50-32 | Loss to Cavs Semis | 2017-18 | 59-23 | Loss to Cavs Semis |
Casey- and Thibodeau-led Invigoration
The parallels are quite staggering and go beyond average win totals and LeBron-wrought annihilation. Both franchises runs are emblazoned with an emblem: a team that exceeds regular season expectations without enough oomph to truly make a contender's mark.
That accolade is bipolar. It comes without a bitter end taste but also the suggestion that something great happened along the way.
When Casey took the job in Toronto in 2011-12 — DeMar DeRozan's third season in the league — he was saddled with an unbalanced roster that performed at league average defensively (14th in defensive rating) and a truly dismal offense (29th in offensive rating). Year-over-year, Casey improved that offense — 13th, 10th, fourth, fifth, sixth and this season, second.
All the while, this was done with DeRozan as the team's primary offensive weapon.
Casey should be applauded for his ability to have effectively shuffled in a rotating cast of characters. His rosters around DeRozan ranged from Andrea Bargnani and Jose Calderon to Serge Ibaka and Fred VanVleet. Amidst the process, consistently, the Raptors style was tweaked to best highlight DeRozan's offensive skillset — one that lacks ideal efficiency.
No season was this more apparent than 2017-18 when Casey — and assistant coach Nick Nurse — completely revamped the offense from iso-centric reliance towards pacing and spacing.
Toronto decreased their margin for error by trading 2s for 3s and moved the ball 30 more times per game than the season prior without increasing their turnover propensity. Raptors summer pick-up games became emblematic folklore with corner-3s worth four points and mid-range buckets worth minus-1.
Given the playoff result, some would say it didn't work but having a better offensive rating than the Golden State Warriors and only worse than the Houston Rockets is nothing to sneeze at.
Like Casey, Thibodeau injected the Bulls with a similar vigor — in this case, on the other side of the ball. Thibs inherited a mediocre defense from Vinny Del-Negro who coached the team in 2009-10 and immediately turned Chicago into the best defense in the league.
This also required a complete revamping of the system. Thibodeau took the defensive principles he learned in his days as an assistant coach for two separate defenses that dominated: the late-90s and early-2000s New York Knicks and the late-2000s Boston Celtics.
Thibodeau was the defensive coordinator of a 2000-01 Knicks team that smothered opponents to the tune of 33 straight games held under 100 points. And in Boston, he was the defensive mastermind of the league's best defense and the eventual 2008 NBA champion.
When Thibodeau took over the Bulls in 2010, the league had not made the requisite defensive adjustments to a league beginning to be overrun by pick-and-rolls. While most teams obliged by sending a third defender to counteract the offensive advantage of a ball-screen, Thibodeau preached that his defenders not involved in the action stay home.
Between strong on-ball defenders (Butler and Kirk Hinrich) and physically devouring bigs (Gibson and Joakim Noah), Thibodeau believed his team could handle the attack, with just two defenders, if implemented to perfection.
"You're trying to get perfection out of it," Thibodeau told ESPN in 2013 and went on to say: "We don't want to overcommit and open ourselves up to a kick-out pass for a corner 3."
As bizarre as it sounds in 2018 where Thibodeau has been lambasted for his antiquated approaches, back then Thibs was ahead of his time. The Bulls defense forced — and tricked — opponents into taking more of the least-efficient shots in the league than anyone else — mid-range pull-ups.
An ironic example is a play where Jeff Teague attacks Gibson in the pick-and-roll as Butler stays home in the far corner on his man, Kyle Korver. Teague makes the shot but Thibs and his defenders — that essentially functioned as five extensions of his brain — are more than willing to welcome that action 30-plus times per game.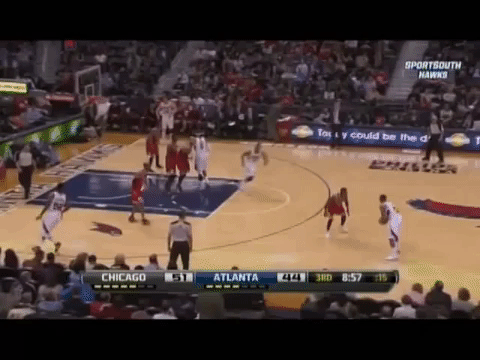 The tease of the mid-range tingled throughout Thibodeau's five years in Chicago. Almost single-handedly, it was Thibs and his consistently top-tier defenses that informed the masses what it means to "ICE" a pick-and-roll.
Is "Good" Good Enough?
When the 2015 season came to a close, after yet another shellacking at the hands of LeBron, Chicago management determined the path they were on with Thibodeau was, in fact, not good enough.
The glimmer of the Thibs System faded; it was a relic of the past.
The league was evolving faster towards more pace and more space that had begun to nullify Thibs' defense. Ball screens were being set further away from the hoop and the proclivity of pull-up shooters was developing exponentially league-wide. With Toronto the latest example, teams have been ditching those pull-up 2s Thibs welcomed. The ability of the lead ball handlers to eagerly fire pull-up 3s that all but eliminated Thibs' advantage.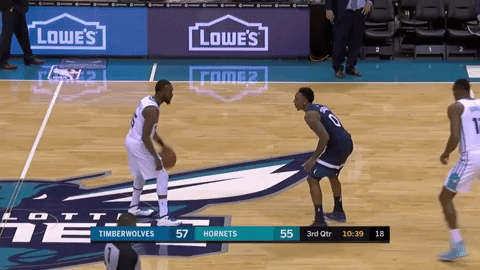 The perception of Chicago management was that Thibodeau had mined all he could out of the roster — a commendable accolade — but that he had done so at a cost. The plethora of injuries suffered by Thibs' players is well-documented. Perpetual usage and extended minutes prepared an arthritic epidemic in the locker room. Thibs desperately wanted to get every last drop out of his teams and eventually that led to a destruction: A blowing up of the Noah-Rose-Butler core.
They just never had enough to be more than LeBron fodder.
Toronto has essentially taken the Thibs model — save the arthritis, as Casey consistently rotates 10 or 11 players — and put it into action in the north. But the end game feels similar in its futility.
The Raptors enter the summer of 2018 capped out and definitively strides away from being anything more than a good team.
This brings up a more existential question: Should they have even tried?
Would Toronto, and Chicago for that matter, have been better off recognizing earlier in the game that they were no match for the elite? Was it wise to invest in a roster that requires an injury to a same-conference superstar to break through their glass ceiling?
On one hand, Casey revitalized a dormant Toronto franchise this past decade just as Thibs did with a Chicago franchise haunted by the ghost of Michael Jordan. But on the other hand, and in hindsight, neither team ever truly scratched title contention. It's a difficult calculus that requires defining the goal.
Is the goal to consistently be in the playoffs or is it to contend for a title?
Being More Than The Raptors
The 2018 Minnesota Timberwolves are presented with this line of questioning.
Thibodeau has clearly brought in a group of players in Butler, Gibson and Teague that he (again) believes he can squeeze every last drop out of.
And he probably can.
The question lies in the new variable: Karl-Anthony Towns — who is blessed with that spring of hope that emanates from his youth.
Squeeze every drop out of Towns and you probably have enough. Towns is a weapon that was not in the quiver for the Bulls or the Raptors. But will there be enough time? With Butler 29, Teague 30 and Gibson 33 by the start of next season, the wringing has to come fast. If it takes Towns a few years to find his best self — as it did for DeRozan in Toronto and Butler in Chicago — this Wolves window might close.
Sure, there is no LeBron in the West (for now) to spell the Wolves doom but there are two arguably bigger juggernauts in Golden State and Houston — that don't appear to be going anywhere.
Even if Towns takes quickly, these Wolves may be looking at a not-so-distant future that feels a lot like the 2015 Bulls and the 2018 Raptors: fodder for the great.
---