Necessity forces innovation in Minnesota.
Under Tom Thibodeau, there is a system that has specific roles and only certain players are allowed to play each role. Unless … necessity comes calling. From a rotational standpoint, injuries have been the sole creator of change.
At the beginning of the season, Gorgui Dieng was not playing alongside Karl-Anthony Towns until backup power forward Nemanja Bjelica injured his foot. Shortly after that, Tyus Jones was given his first opportunity to play real minutes with the starters when Jeff Teague hurt his knee. And most recently, Bjelica has been given his first shot at playing small forward (and substantial minutes) after Jimmy Butler hurt his knee.
While this type of rigidity to the rotations seems restrictive, to be fair, it has worked. Any quantification of the Wolves' season below the threshold of "good" would be unfair. Thibodeau has created good — probably playoff-caliber — basketball in Minnesota for the first time in forever. An unequivocal step in the right direction.
However, those injury-forced innovations hint at something better. Perhaps something great. It is hard to look back at the surges of Dieng, Jones, and current boon of Bjelica without wondering what this innovation could have developed if implemented earlier and/or more consistently.
This same line of questioning can be applied beyond the rotational system and to the seemingly stagnant, if not antiquated, offensive and defensive schemes.
The Timberwolves are structured to function — on both ends — just as the Thibodeau-led Bulls were. The identity is the same: Bludgeon the hell out of opponents with a slow and physical attack; and on defense, force the opposing offense into to taking the specific type of shot desired.
It is this system that made those Bulls both a top-five offense and defense in Thibodeau's heyday — a feat only achieved by the Warriors, Spurs, Thunder, and Bulls this decade.
Unfortunately, only half of that equation (the offense) is rendering the same numbers as they did in Chicago, yet Thibodeau remains steadfast. Grind, grind, grind, and results will come.
Maybe.
In San Antonio, Innovation Inspires Winning
The Wolves' Saturday evening opponent, Greg Popovich and the San Antonio Spurs, are anything but systemically steadfast. Pop has always been a coach who implements a system dependent upon the construction of his roster; not a playbook. This dates back to the late-90s.
Phase One of Pop: The Twin Towers — 1999 NBA champions.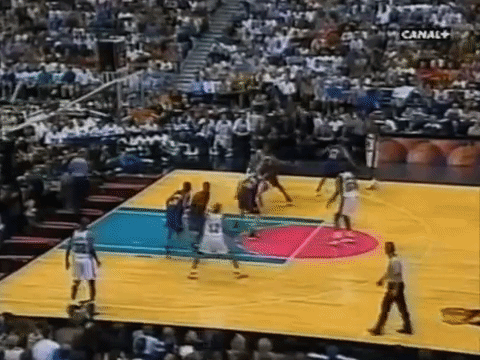 At the beginning of Tim Duncan's career — and the end of David Robinson's — the Spurs utilized what the rest of the league didn't have: two dominant bigs. As a counter to the Karl Malone, Shaquille O'Neal, Alonzo Mourning, Patrick Ewing, Rasheed Wallace, Kevin Garnett and Chris Webber's of the league, the Spurs high-lowed the hell out of everyone.
Phase Two of Pop: The Foreign Influence — 2003, 2005, and 2007 NBA Champions.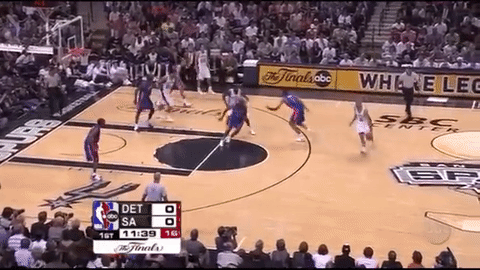 The mid-2000s Spurs were an egalitarian approach to slowing the 'Seven Seconds or Less' Phoenix Suns and a league increasing its pace. With Robinson gone after the 2003 title, Pop constructed a new pillar to lean on; a Frenchmen and an Argentinian who bought in completely to his new system.
Phase Three Pop: The Ball Movement Elite — 2014 NBA Champions.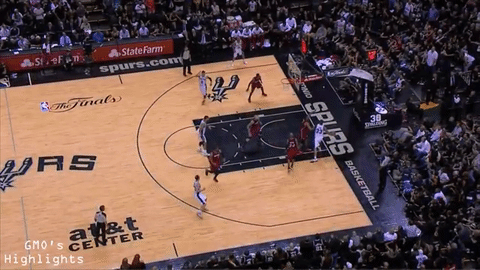 At the end of Duncan, Parker and Ginobili's career, the league officially belonged to LeBron James. Because of this, the Spurs pivoted. San Antonio had to find a way to counter the speed and size of James and his teams. They found the only thing that moved faster than LeBron: passing. Five players with elite court vision and a passion to use it defeated The Heatles.
Phase Four Pop: King Kawhi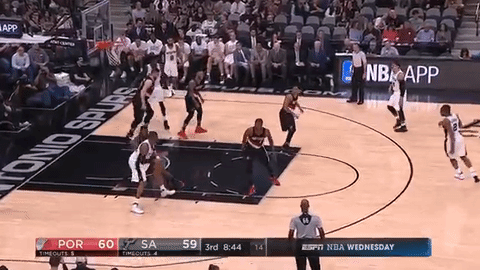 It's funny: If the modern Spurs — when Kawhi Leonard is healthy — have an identity parallel it is probably those LeBron-led Heat teams. Ironically, the same Heat the "Phase Three" Spurs dethroned. With Kawhi Leonard percolating, Popovich put a system in place that served as a greenhouse for a single star. He created an isolation-centric superstar surrounded by midrange mavens.
After being the coach who popularized the utilization of volume 3-point shooting — notably the corner-3 — Pop's Spurs often pass on 3s to find an open mid-range jumper. (This season, San Antonio shoots the second-highest volume of mid-range shots in the league.)
Just as he has always done, Popovich system is an answer to the question: 'What is my team good at?' He is, and always has been, a coach who instills change before necessity comes calling.
How The Wolves Can Evolve
Defined by offensive rating, the Wolves have the third-most prolific offense in the NBA. However, when watching the team play that sentiment does not resonate. Something makes you say 'okay they're good but not that good.'
The skepticism is born out of a lack of trust in the style come playoffs. Can a bludgeoning down to the end of the shot clock offense that often ends in isolation really work? Moreover: Can it cover up for an — at best — mediocre defense?
For the Toronto Raptors, this style did not work. In each of the past four seasons, Toronto isolated their way to a top-10 offense. Pretty impressive, but when the playoffs came calling, iso-DeRozan and Lowry did not answer. So, Dwane Casey made a change.
"One thing we know: Going to Kyle and DeMar over and over didn't work in the playoffs," said Dwane Casey recently, when explaining why he completely reinvented his offensive system this season.
In a very Popovich-ian way, Casey seemingly asked himself 'what is my team good at?'
Casey effectively implemented a system that embodies his answer. And it's working. It is why the Raptors are the favorite to represent the East in the NBA Finals.
Toronto's offense now bombs 3s but more novel — given the current NBA landscape — is their propensity to cut and feed those cutters. A season ago, the Raptors offense was stagnant, assisting on fewer possessions than any team in the NBA. That is no longer the case.
When their offense is clicking, Toronto profiles as an amalgamation of those balletic Spurs ball-movers and the "Moreyball" Rockets. The above clip showcases DeRozan who is almost salivating over the possibility of a 3-pointer. And that is, well, new.
After attempting fewer than two 3s per game a season ago, DeRozan has more than doubled his frequency this season. Since December 20, when DeRozan really bought in, he is shooting 4.5 3s per game, per NBA.com/stats. That is a higher frequency than Andrew Wiggins over the same time span.
***
The utilization of Wiggins is but one example of the Wolves being nothing close to a cross between the Spurs and Rockets. Again, they're the Bulls.
However, in spite of grabbing a handful of those same Bulls players, the Wolves are more Torontonian given the presence of Wiggins, Towns, and Jeff Teague. This hints at the possibility of growth through a shift that could befit the roster better than pantomiming those Bulls of old.
Much like the Raptors a season ago, the Wolves have one of the league's lowest assist rates — 25th in the league, per NBA.com/stats. This inspires ire when thinking about how the definitively iso-centric offense will run come playoff time. Stagnation akin to DeRozan and Lowry seems almost probable from Butler, Wiggins, and their slew of other isolation cogs in the Thibodeau machine.
The playoffs — if the Wolves will make it — will play out as they will; change isn't happening now. But there is an almost likely reality that will suggest innovation is an option come summer time. Whether Thibodeau determines that change is a necessity could be the difference between being a perennially "good" team and a great one.
---
2019 Zone Coverage NFL Draft Guide
Get your Free Zone Coverage NFL Draft Guide for the best coverage in the twin cities
Get the Guide