Stephon Marbury called it a career in Beijing, and likely altogether on Sunday after playing his last game with the Fly Dragons.
He announced his decision to retire last week to Marc Spears of ESPN/The Undefeated, playing his final game just a week before his 41st birthday.
He did tell Spears he'd listen to offers to return to the NBA this season if the calls were to come, but is otherwise very at peace with his decision to call it quits.
"I'm tired, man. I'm tired. I played 22 years," he told Spears. "I wanted to play in the NBA this year. But if nothing comes, I'm not forcing it. If I get called, that is the only way I am going to do it."
He posted this to Twitter after his Beijing Dragons beat the Jiangsu Dragons 104-92, a win to cap his eight-year stint in China.
Marbury has spent the last decade in China, mostly playing for the Bejing Ducks and building a strong second act of an overall illustrious playing career.
But he got his start, in fun fashion, in Minnesota.
Traded on draft day in 1996 for Ray Allen, Marbury and second-year stud Kevin Garnett immediately built a chemistry that made waves of hype across a Twitter-less NBA landscape.
He averaged 16.5 points, 3.5 rebounds, 8.1 assists and 1.1 steals in two-and-a-half seasons with the Timberwolves.
He and then-agent David Falk would eventually request a trade from Minnesota, move to the New Jersey Nets and go on to make two All-Star games, but his departure in Minnesota left many locals wondering what could have been.
As good as Garnett became, the chemistry between the pair was obvious. In a world before advanced lineup stats were available to the masses, the eye test was the lone way to go.
On the floor together, Garnett and Marbury aced it with flying colors.
Garnett was a strong passer, and while Marbury was the point guard, he was aware of KG's vision. He reaped the benefits of it often.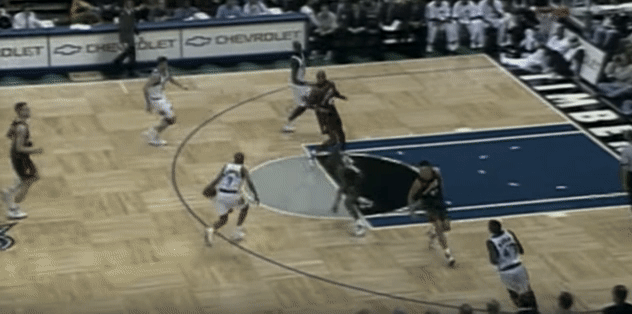 The most fun might have come on this play, when Garnett stole the ball from then-youngster Tim Duncan. Fun ensued.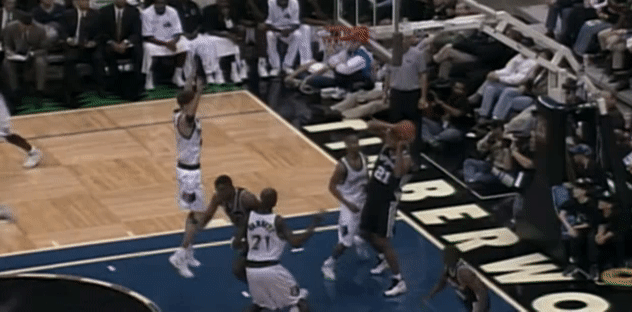 Marbury told Spears he'll still be around basketball. He plans on continuing to try to help out the league that helped him extend his career.
"I want to help," he told Spears. "I want to continue to put them in a situation where they can be better. Being a bridge in sports, not just basketball, sports."
He was a six-time All-Star in the Chinese Basketball Association, was a three-time champion, and won the CBA International Player MVP after the 2012-13 season.
For whatever feelings Wolves fans might have felt when he left Minnesota in 1999, it's hard to look at his career as a whole without coming away impressed.
---