The Minnesota Timberwolves and Los Angeles Lakers really aren't all that different teams on paper.
Sure, the presence of LeBron James makes any roster bizarro, but Jimmy Butler's antics have made the Wolves your out of nowhere clubhouse leader for the 2018-19 meme team.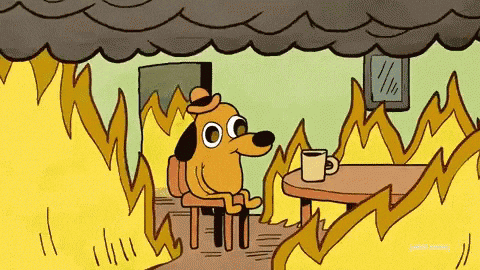 In all seriousness, even when everything was fine in Minnesota, the Lakers were kind of the Wolves 2.0. A franchise flush with young talent that needed a veteran influence to zap them into relevance.
In short: They did the Butler thing with Bron, just one year later.
Twelve months before LeBron took his talents to the west coast, the Wolves had a triumvirate of youth not all that different from Brandon Ingram, Lonzo Ball and Kyle Kuzma in Karl Anthony-Towns, Andrew Wiggins and Zach LaVine.
The Lakers even have their own version of Tyus Jones: Josh Hart.
Given this starting point, much like Tom Thibodeau with the Wolves, the obvious next step for Magic Johnson and the Los Angeles brass was to land a star. Sure, the Butler situation has turned sour in ways the acquisition of LeBron almost certainly will not, but acquiring Butler was, at the time, a no-brainer. If a franchise can land a star without completely gutting the future, that is always the right play.
According to Thibodeau, it was the exact way he wanted to build.
"I think, you know, young guys are your pipeline," Thibodeau said asked if this type of age staggering is the optimal strategy for roster construction prior to the Wolves' 124-120 victory over the Lakers on Monday evening.
"You want good players that are coming along that can develop. Then you want some that are in the middle. And then you want some good veterans that are there just to help the young guys. That's the way this league has functioned best when you study teams who have succeeded. That's ideal."
Before I could ask a follow-up, Thibodeau jumped in to say, "but it has to be the right veterans." Which is just a really interesting assertion.
Was Jimmy Butler The "Right" Veteran?
Of course, hindsight is 20-20.
Yes, Butler did "everything" for the Wolves a year ago, as Thibodeau often puts it. However, it's hard to argue one season of relevancy trumps what has come to be over this most recent month in Minnesota.
There's a strong assertion to be made that Butler turned out to not be the right veteran for this group. Which makes it extremely curious that Thibodeau decided to mention this at the end of his comments Monday.
So let's parse through it.
Why would Thibodeau say this?
The only reasonable explanation is that Thibodeau believes that Butler is/was the perfect veteran for this Wolves group; a hardened worker who is uniquely qualified to instill that hardness into a group of young players with unverified quotients of grit.
In Chicago, Butler was once the impressionable youth who needed said guidance. It seems that in Thibodeau's eyes the match is so blindingly made in heaven that this past month of hell is worth pushing through.
And that is the great debate between Thibodeau and the fanbase collective that believes it's time to cut the bullshit.
For Thibodeau, who has repeatedly bantered the line of "we will only do what is best for the Minnesota Timberwolves," the rub may be that he unilaterally believes that Jimmy is what is best for the Minnesota Timberwolves.
Put together whatever super package you want, Thibodeau's actions are saying, it doesn't matter because he is in charge of roster decisions and no sum of assets that spin off into the future — even if it's four first round picks — is enough to be more than perfect.
If there was a more optimal package, why haven't the Wolves hinted at what that could be? Outside of one Eric Gordon-related report, it is has been radio silence out of the Wolves front office.
Instead, the Timberwolves have consistently asserted that each reported offer is not enough. Jimmy Butler is still on the team. Maybe this is because nothing will ever be enough. What does appear to be clear is that the rock and the hard place Thibodeau finds himself in he does not see as unbearable.
While it is difficult from a public relations standpoint, he deals with it every day. To him, it looks more like a little bit of heaven — a "pipeline of youth," some "good veterans," and the "ideal" leader: Jimmy.
Failing To Incubate Youth
When your franchise's chief decision-maker has a steadfast view that conflicts with the long-term prosperity of the franchise, there is obviously a problem. And this is the elephant in the room here. Unlike the infrastructure in Los Angeles with Magic Johnson and Rob Pelinka at the helm, the Wolves do not have a system with checks and balances. Now or later is up to Thibodeau.
Conversely, the Lakers have put together a team for the now, while clearly keeping their eyes set on the later.
It appeared this is what Thibodeau was also doing when he acquired Butler. Window One was Butler, Jeff Teague and Taj Gibson to raise the young pups.
Window Two was just Butler and then a grown-up Towns and Wiggins. The issue is, by signing Teague (three years) and Gibson (two years) to multi-year contracts, there became a blurry stage in-between windows one and two.
Sure enough, everything has gone sideways in the blur.
Butler, one of the key tenets to Window Two, now wants out while Teague and Gibson linger as assets who make far less sense without Butler's presence.
Worse: additional players on the downturn of their careers (Derrick Rose, Anthony Tolliver, and Luol Deng) have also been brought aboard, turning the Minnesota ship into one with an unequal and sub-optimal weight distribution.
It's worth noting that Rose and Tolliver have been more than serviceable pieces in the puzzle, and also that both — along with Deng — come off the books in a year. But the timing hasn't shaken out as smoothly as the Lakers' process.
With Rajon Rondo, JaVale McGee, Lance Stephenson, Michael Beasley and Kentavious Caldwell-Pope all on expiring deals, the Lakers' books are clean. Entering next season, LeBron is the only player under contract who is not on a rookie deal.
This is a construction that many would argue is the perfect set up for future growth.
The Lakers have everything Thibodeau described except they punted on the "right veterans" portion of the plan. The proof will be in the pudding of how that all plays out. Perhaps Thibodeau will be correct and the Lakers signing memes in their pursuit of dreams will be folly.
Still, it's hard to dismiss the squeaky-clean set up in place.
And maybe this isn't a fair comparison at all.
There are the obvious market differences between California and Minnesota, for one. But maybe, more importantly, the Wolves timeline was broken from the start. Towns and Wiggins have already signed massive extensions and thus became roster construction moguls before Butler ever donned a Wolves jersey. James came a year earlier in the Lakers rebuilding process than Butler did in the Wolves'.
In lieu of this, the blockades seem to be growing as Thibodeau double and triples down on his strategy.
One anecdote from Monday's game — that again, the Wolves won and that is worth something — has to do with Josh Okogie. In the first half of the game, Okogie was the Wolves leading scorer and clearly a critical spark, yet in the fourth quarter he didn't play a single minute. He sat the final fourteen minutes of the game.
Halfway through the fourth, Thibodeau hollered down to the end of his bench for a substitution. Clearly misunderstanding, Okogie jumped up and started sprinting towards the scorer's table thinking he was checking back in for Rose — the normal substitution pattern. However, before Okogie could get a few steps off of the bench, Thibodeau announced, "No. Taj."
The Wolves rolled with the closing lineup of Teague-Rose-Butler-Gibson-Towns. For Rose, this meant a stretch of play that covered 16 consecutive minutes to close the game. And it worked. When Rose checked in with just over four minutes left in the third, the Wolves trailed 84-82. They won that 16-minute stretch by six points. And maybe they wouldn't have prevailed without Rose's veteran moxie.
Who knows?
This was but a micro example of Thibodeau flexing the prerogative he was given by Wolves ownership to do whatever he sees fit.
So be it.
Not his fault.
But is that what is best for the long-term future of the franchise? The answer is, it doesn't really matter. So long as Butler is here and Thibs is at the helm these are the micro maneuvers that Thibodeau can and probably will roll with. They are moves that very clearly drive winning now while casting a blurry fog on the future.
To Thibodeau, this is fine.
Still, it's worth noting, this is not what other franchises are doing.
---
2019 Zone Coverage NFL Draft Guide
Get your Free Zone Coverage NFL Draft Guide for the best coverage in the twin cities
Get the Guide